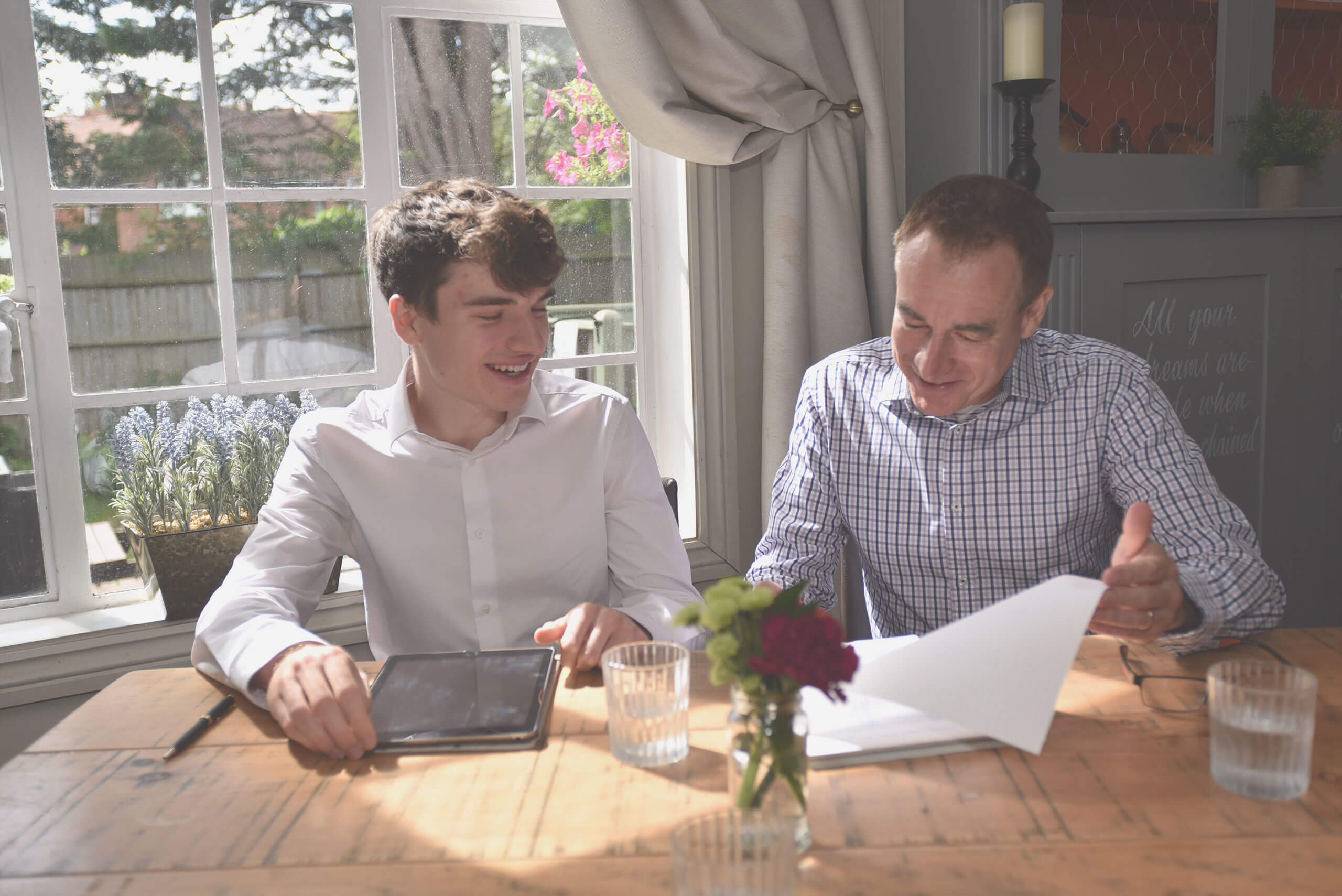 Career Coaching: Young Professionals
Young Professional Workshop / Webinar
This is a group session, but you can sign up individually, to hear ideas to help you to give yourself the best chance of securing your dream first job, or to change from one role to another.
The programme we have put together will cover the following topics:
Goal Setting

Setting realistic and achievable goals.
Recognising your competition.

Networking

Which channels you should use to find a job.
Use of media, agencies, LinkedIn etc.

Your CV

Writing the best possible CV.
Setting yourself apart from the crowd.

Applications

Covering letters.
Application forms.

Interview Preparation

Background research and your work examples.
Logistics – travel, on-line backdrop.

The Interview
Follow Up

Managing feedback.
Offer management.

Learnings

What did you learn from the process.
How to do better next time.
We offer this multi session workshop / webinar over two days. Each session is up to 2 hours (3-4 hours in total for the two sessions). These are interactive sessions, with questions from the floor helping to drive the discussion, rather than a 'sit and listen to what I tell you' type workshop.
Psychometric Test With Feedback Session
There is an on-line test, which will help us to understand your working preferences, and help us to give you some guidance as to some career options that will best suit you. This is a test which you do remotely, on-line. There is then a follow up feedback session, which is a one-to-one remote video call, to explain the output from the test. (approx. 1hr).  The results need qualified interpretation, to extract your working preferences, and translate these into meaningful advice as regards job type, size of organisation, sectors and target organisations.
Follow-Up One To One Video Guidance
Should you wish to have specific and individual guidance, on any of the areas covered in the workshop, or help with preparation for an interview, then these are available as one to one coaching sessions. These would typically last 1-2 hrs.
Additional Information
Further Information for Young Professionals
Success Stories
Wow, thank you so much for all of that research and for following up with your contacts, it's extremely kind of you! It's been a bit of a busy week again, the practice I applied to on Monday morning, invited me for an interview which I had this morning (the last couple of days was me frantically getting the rest of my work into a portfolio for that) and they've offered me the job!! Starting next Wednesday! A bit of a whirlwind week!!! Thank you so much for all of your help! Best wishes,
The most useful aspect of the workshop came through the support given regarding assessments and interview tips. The information regarding questions that I could potentially ask employers at the end or during the interview was extremely helpful and definitely something I would look to incorporate if given an interview somewhere. Furthermore, I also found studies and research that you included very interesting, e.g. the use of standing up while on a telephone interview to increase energy levels. Very insightful, with key information and tips which will no doubt improve my employability chances. Thanks,
I thought the cv information was really interesting as I had not been aware of many of the things you could do with a cv e.g. storytelling. I also thought the tip on following up an application with the company will be really useful because I have never done this before. A really informative workshop, which taught me lots of helpful tips and tricks to improve my performance during the job hunting process. Thanks,
The most useful part of the workshop was the interview skills/preparation – it was really useful to have an insider perspective toward the interview process and also all the tips that came with it; such as the background when on Zoom/Teams make a difference (I wouldn't of thought massively about that previously!!) The workshop was super helpful, covered a wide range of information that flowed nicely from the CV to toward post-interview/and rejection, and had many insightful tips and experiences that help to provide further help toward successfully applying and getting a job. Thanks,
I think the discussion around interviews was particularly good, in terms of practical tips that might seem obvious having interviewed a lot of people but definitely aren't obvious coming straight out of school or university! I thought the ability to draw on real examples from both your and Helen's experience made it feel a lot more tangible and relatable. A good overview of the process of applying to jobs and helped reduce some of the uncertainty that can be involved. Thanks
I worked with Mike to finally take a jump in the deep end in the overcrowded pool of Marketing – landing in my dream role. As an anxious graduate in the middle of a pandemic, he truly made my dreams turn into a reality. Surpassing my expectation, he provided me with such a personal recruitment experience. Giving me clear and concise tips and tricks to put my application process at the top of the pile. Not only that, but he provided me with the knowledge to win over my interviewers – something I had many of but couldn't quite grasp how to stay at the forefront of the company's minds. As well as this, he provided me with support every step of the way. He was professional and knowledgeable and I'd highly recommend him to anyone looking to make the next big step in their career or who are looking to develop their CV, portfolio or interview techniques.